There are few events as exciting (or as stressful) as a wedding. If you're preparing for a wedding ceremony, there are likely countless things that you're having to expend time and energy on. That's why it's exceptionally important to work with a company specializing in wedding catering in Yakima, WA! Working with a competent, qualified catering company will save you time, effort and money.
Staci's Catering is proud to offer some of the best catering services in the greater Yakima area. We work extensively with each of our clients to ensure that their needs and the needs of their guests are thoroughly met. We're a trusted provider of catering services in Yakima, WA, you can count on to meet all of your wedding's food-related needs.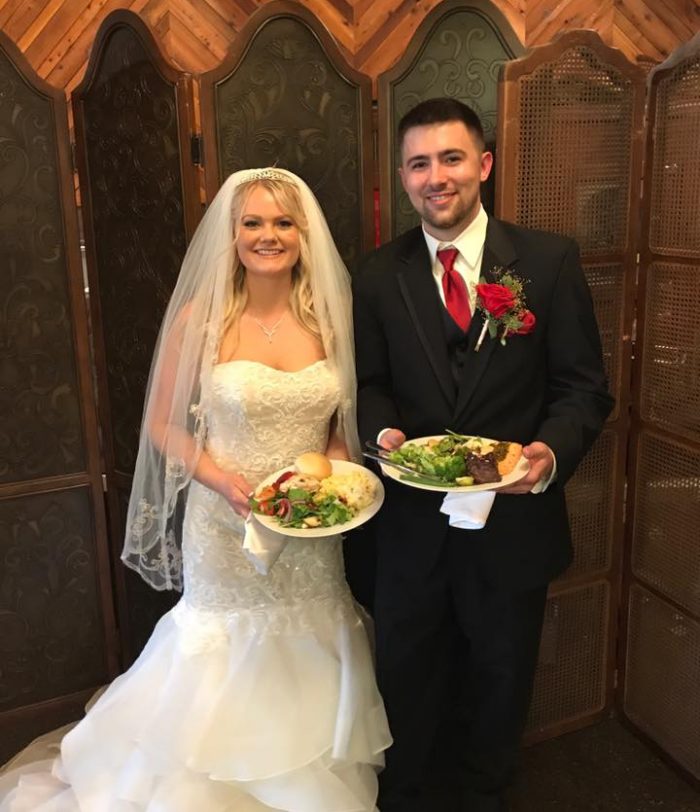 We offer a range of meal options to fit any budget and satisfy any size crowd. Here are just some of the wedding meal plans we offer, with details about pricing:
Budgeted & Enjoyable:
This plan, which costs $18++ per person, includes 1 Standard entrée choice,1 Side Dish choice, 2 Salad Choices, Rolls with Butter.
Generous and Appealing:
This plan, which costs $26++ per person, includes two standard entrée selections, one side dish choice, two salad choices and rolls with butter.
Enchanting and Delectable:
This plan, which costs $30++ per person, includes seven appetizer choices served buffet or tray-passed style and three dessert choices.
Extravagant and Mouth-Watering:
This plan, which costs $39++ per person and includes two appetizers, two premium entrée choices, two side dishes, two salad choices, rolls with butter and a beverage.
We offer several other budget-conscious selections, depending on your needs. If you or your guests have any specific dietary requests, we can mix-and-match our menu items. We always strive to provide our clients with the best catering experience possible.
Schedule Your Catering
To learn more about Staci's Catering and our comprehensive wedding catering services, reach out to us today at 509-480-2084. We'd be happy to help you identify a wedding catering plan that meets your needs.